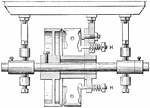 The Miscellaneous Industrial Machinery ClipArt gallery offers 191 images of machines for all uses, including sewing, excavating, drilling, heating, carrying, kneading, and more. For parts to machines,…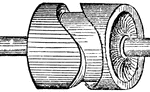 The Machine Parts ClipArt gallery offers 194 illustrations of couplings, valves, escapements, pumps, governors, and more.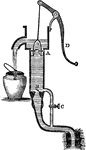 The Fluid Pumps ClipArt gallery provides 21 illustrations of fluid pumps designed for a multitude of industrial purposes.