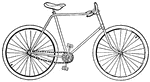 A popular type of bicycle in the late 1800s characterized by having two wheels of the same size.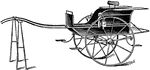 The Ripon cart is a horse-drawn village cart with two wheels and and a seat in the carriage.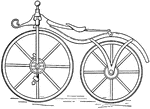 German for "running machine", the dandy horse was a two-wheeled vehicle propelled by the rider's feet.