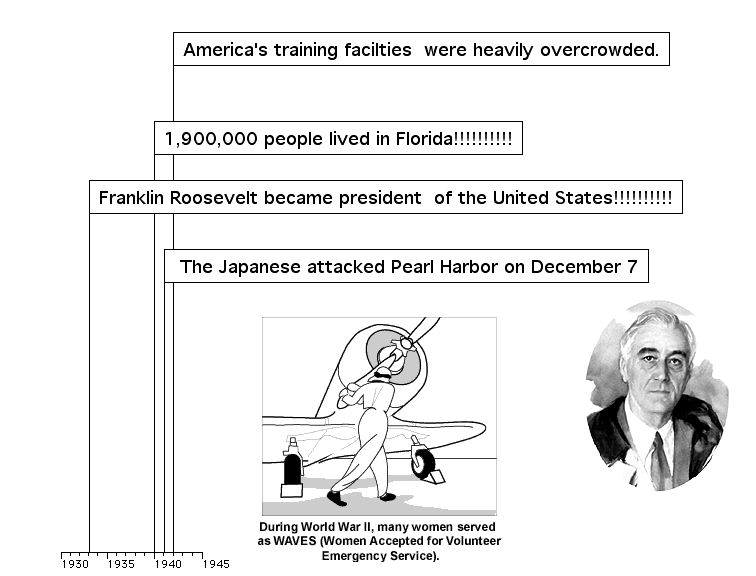 Use the Exploring Florida CD and Timeliner to help your students get an overview of Florida history.
Objectives
Students will learn about important events in Florida history by making a timeline of the 10 most important events.
Procedure
Let students explore the Exploring Florida CD or website for pictures.
Have students choose 10 pictures/events for their timeline that they think are important to Florida history. Students should be able to defend why they feel that a particular picture is important in Florida history.
Have students create a timeline in Timeliner that uses the 10 pictures/events that they chose from the CD or website.
Import the pictures in as graphics for their timelines.
Have students add captions to their pictures using the information form the CD or website.