You will find two ways to fix colors in iPhoto. The first way is by using the automatic color correction feature of iPhoto by clicking on the Enhance button (the one that looks like a magic wand).

iPhoto will then automatically adjust the exposure and attempt to fix the colors in your image.
In addition to the Enhance button, iPhoto has more extensive color controls which you can access by clicking on the Adjust button on the Edit toolbar.

The Adjust panel that opens up after you click on the Adjust button has a set of sliders you can use to correct the colors and exposure of your image.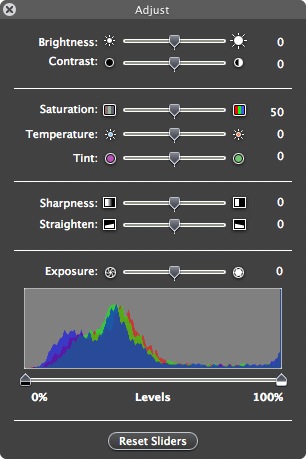 The Saturation slider can be used to increase the vividness of the colors in your image. You can create a black and white image by dragging the slider all the way to the left.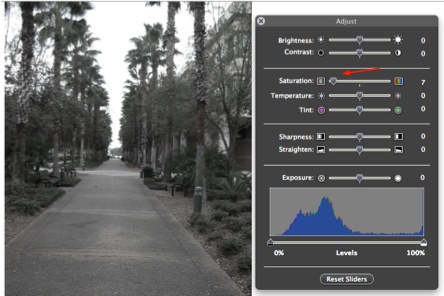 The Temperature slider allows you to make an image appear warmer in tone (drag the slider to the right to add more red and orange) or cooler (drag the slider to the left to add more blue or green).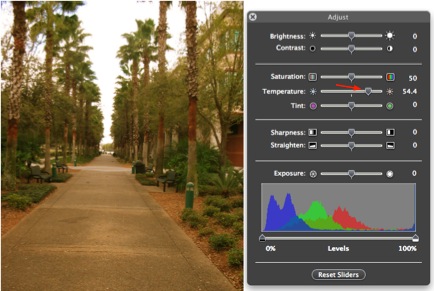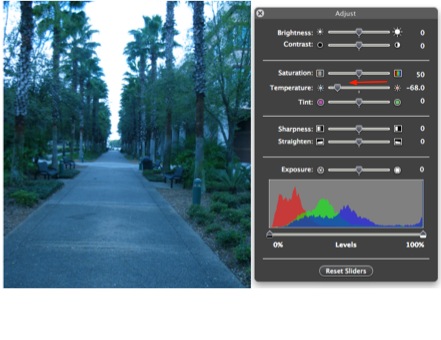 The Tint slider can be used in conjunction with the Temperature slider to remove color casts from an image. You can make changes to the colors in your image by dragging the sliders or clicking on the icons on either end of a slider bar.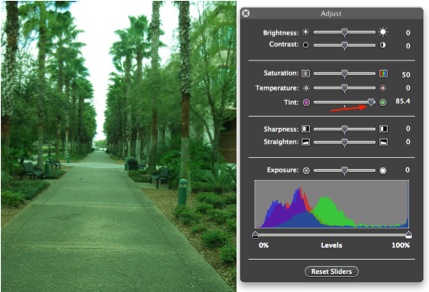 If you want to return your image to its original state, you can click on Reset Sliders at the bottom of the panel.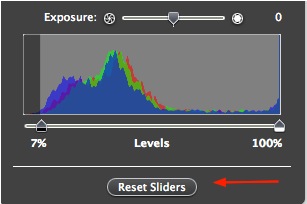 The Adjust panel also has a histogram that shows the distribution of colors in your image.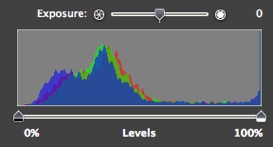 As you adjust the image using the sliders, you should keep an eye on the histogram. An image with good color distribution will have an evenly spread out histogram. If the histogram peaks on either side, it may indicate an overexposed (too bright) or underexposed (too dark) image.
The histogram can be used to enhance the contrast in an image by dragging the two sliders below it until they are below the areas where the image begins to have color information.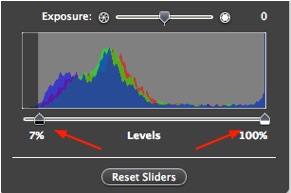 While the brightness and contrast sliders affect both the highlights and shadows in an image equally, the sliders on the histogram can be used to work with the just the shadows (the black slider on the left) or just the highlights (the white slider on the right). Moving the black slider inward will darken the image by adding more shadows.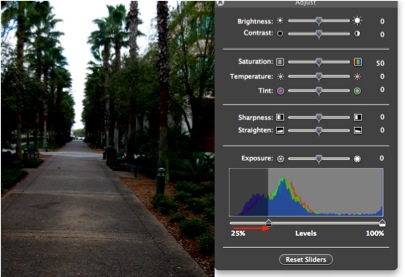 Moving the white slider inward will lighten an image by adding more highlights.