Printing your pictures with iPhoto is easy. Select the album, roll, or individual image you want to use, then select File, Print.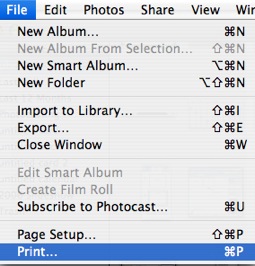 In the print dialog box, you can see a preview of your printed image or images in the small window on the left. Select a printer from the list at the top, then choose a style.
You can select to print a full page version of your picture, or a contact sheet.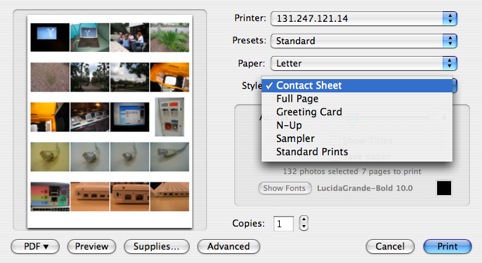 In the new version of iPhoto, iPhoto 06, you can even print a greeting card. Depending on the style you choose, you can set some options in the section below the style pull-down menu. For example, if you select Standard Prints, you can select the size of each image that will be printed, whereas if you select Contact Sheet you can select how many pictures will be printed on each row of the contact sheet.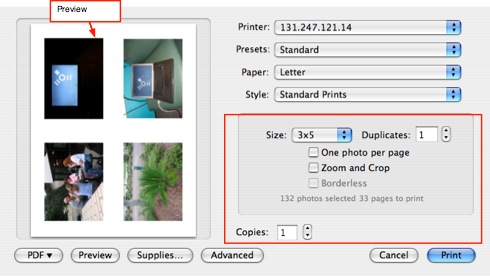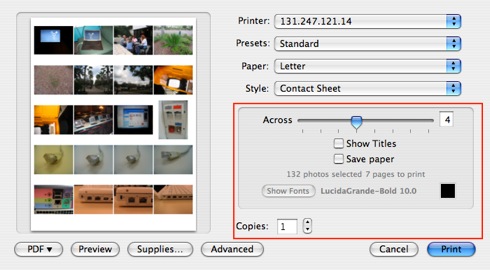 Once you've set the options for the style you selected, click on Print and your pictures will be sent to the printer.