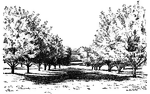 Pictured is a California apple orchard. It was until 1880 that California was proven to be able to grow…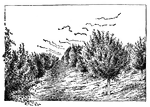 Pictured is a ten year old Nebraska apple orchard. The trunks are protected from the sun by board jackets.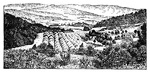 Pictured is an apple orchard in the piedmont region of the Alleghanies.