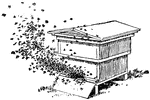 A specific container used to keep bees. People use these containers to collect the bees honey.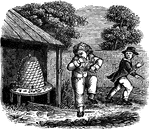 "This foolish, wayward youth, on mischief bent, / Disturbs a hive - this fun, he'll soon repent; / The…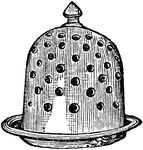 A pot in the shape of a bee hive that can be used to grow hyacinths.