A card and coin balanced on one finger, with the other hand poised to flick it off.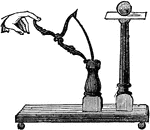 "On the top of a short pillar is placed a card, and on the card a brass ball. Beside the pillar is fixed…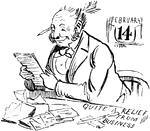 An illustration of a man reading a Valentine's Day letter.