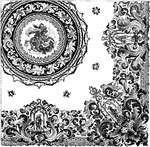 This table cloth is made out of linen damask, a weaving technique. The border is a Gothic design with…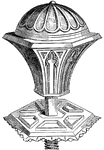 This door handle is in a Gothic design and lined with glass and china.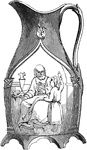 This jug is made out of parian, a form of unglazed porcelain. It has a Gothic design of white figures.