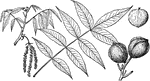 Also known as Hicoria minima. The branch of a Swamp Hickory tree, which produces pear-shaped nuts.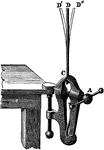 "Grasp one end of a straight spring made of hickory or steel in one end of a vise, as shown. Pluck the…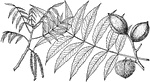 Also known as Hicoria aquatica. The branch of a Water Hickory tree, native to the southeast United States.