This set of numbers is used by a teacher to help the students practice adding numbers in columns. After…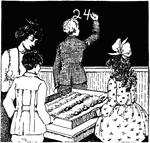 A teacher helps students do math with a sand table, a predecessor to the abacus.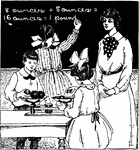 A teacher watches a group of students weighing apples and writing out measurement problems on the chalkboard.