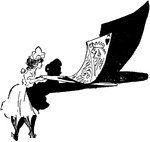 A cartoon of a young woman carrying a tray, which holds an oversized playing card of a King of Hearts.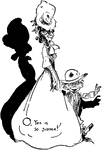 A cartoon of a woman in a dress, with a young boy standing behind her.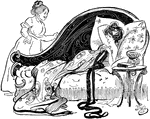 A young woman lounging on a couch next to a table, with another woman looking at her.