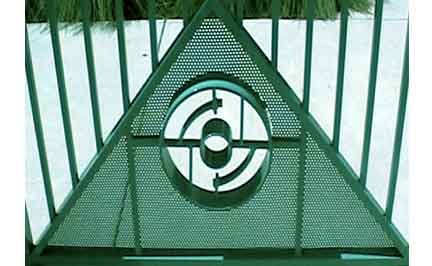 Allow students to create a book of pictures they have taken with a digital camera geometrical figures in their environment.
Objectives
Students will identify two and three dimensional shapes and use appropriate geometric vocabulary to write a description of the figure by taking pictures of geometric figures in their own environment.
Students will create an expository response in which ideas and details follow an organizational pattern and are relevant to the purpose by explaining why the item from their environment forms the requested geometric figure and creating a book to share their pictures and information.
Procedure
Review the geometric figures the students are asked to locate.
Let the students know they will need to locate these figures in the classroom or on the school grounds.
Send them out in pairs (photographer, spotter) and make sure they switch jobs.
Print the pictures and have the students write to explain why they chose each shape and how it represents the geometric figures requested.
Put the photos together as a book.