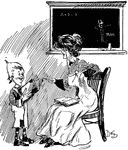 A cartoon of a schoolteacher and a young boy, who is holding open a book. A chalkboard decorates the…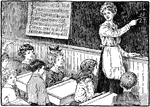 A teacher showing a math problem on the blackboard in front of the class.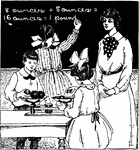 A teacher watches a group of students weighing apples and writing out measurement problems on the chalkboard.