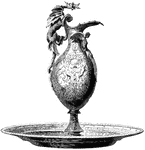 This antique vase includes a dish and is made out of bronze. It was designed in Paris, France.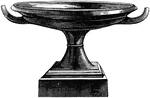 This shallow vase is made out of black marble. It is a shallow saucer like dish on a pedestal.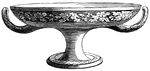 The shallow vase is in the shape on a dish, set on a pedestal.