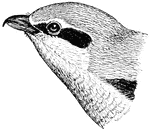 The Great Grey Shrike (Lanius excubitor) is a member of the shrike family. The Great Grey Shrike breeds…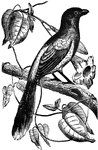 Found in Guiana and Brazil, this shrike draws its name from its resemblence to the magpie.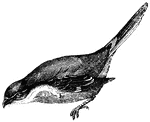 The shrikes are known to impale their prey on the thorns of bushes and hedges, (Figuier, 1969).