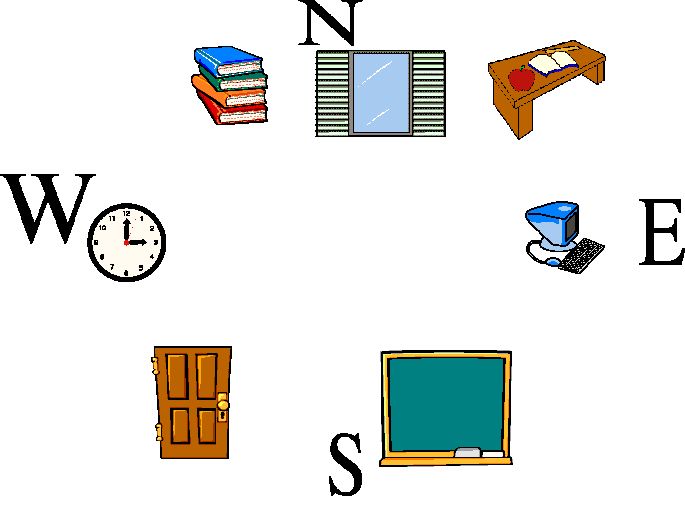 Extend students' application of cardinal directions by using Kidspiration.
Objectives
Students will recognize cardinal directions within the classroom.
Procedure
Open a new Kidspiration document. Have students label the north, south, east and west sides of their document.
Next, direct them to look through the picture libraries for pictures of objects they can find in their classsroom, such as chalkboard, computers, books, etc.
When they find a picture, they should drag it to the appropriate area on their document. For example, if a bookshelf is located in the north side of the classroom, students should drag it to that area in their document.
Sunshine State Standards
NETS Profiles for Technology Literate Students
Use a variety of media and technology resources for directed and independent learning activities.
Use developmentally appropriate multimedia resources (e.g., interactive books, educational software, elementary multimedia encyclopedias) to support learning.
Use technology resources (e.g., puzzles, logical thinking programs, writing tools, digital cameras, drawing tools) for problem solving, communication, and illustration of thoughts, ideas, and stories.
Materials
Alternatives/Extensions
Add pictures of actual classroom items by taking pictures with a digital camera and importing them into a new custom library within Kidspiration.
For an extra personal, touch, add pictures of kids and have the students put their pictures in the appropriate areas.
Use in combination with Cardinal Directions.