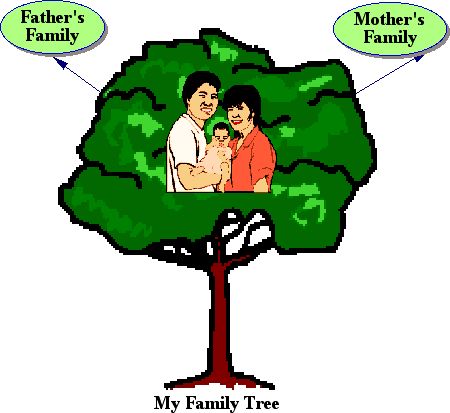 Create a family tree using scanned photographs and Inspiration.
Objectives
Students will understand the cultural traditions and contributions of various societies by researching their family heritage.
Students will identify some physical and human characteristics of places by discovering things about their family.
Procedure
Bring in photos and collect information from family members. Encourage students to bring in at least through their grandparents on both sides.
Scan their pictures.
Put the scanned pictures into the Inspiration template and enter all the information requested.