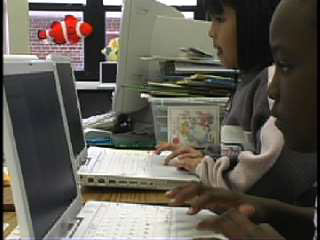 Allow students to develop keyboarding skills during your word work activity with the use of a computer, e-mate, or alphasmart.
Objectives
Student will be able to identify and generate words using the strategies of phonics by using the computer in conjunction with their current word work program.
Student will use basic computer skills such as keyboarding by doing their word work activities on the computer.
Procedure
Use current word work program such as Making Words.
Instead of students writing the words down or using letter tiles to manipulate, the words are typed.