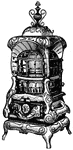 This stove is an enclosed heating space where different types of foods may be cooked.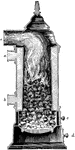 To heat a small or moderate sized house, an upright cylinder boiler can be placed near one end or even…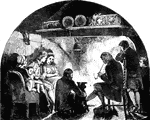 Adults, children, and a dog are watching a fire. An older man is smoking a pipe.