An online service of Florida's Educational Technology Clearinghouse
Dive into History: Shipwrecks of Biscayne National Park [OC, Large]
Dive into History: Shipwrecks of Biscayne National Park [OC, Large]
Biscayne National Park, the largest marine park in the National Park system, is home to a unique "underwater museum." This series of podcasts highlights six of the sites on the park's Maritime Heritage Trail, and is a perfect way to prepare for a personal visit to the wrecks, or simply to explore them from home. This podcast series is open-captioned.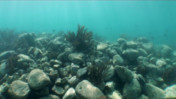 As Ranger Chris Beers explains, little remains to tell the story of this vessel. What was it carrying? Where was…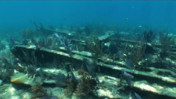 No ship in the park demonstrates better why lighthouses are so important! Ranger Heather Schorge hosts.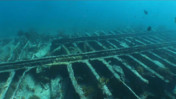 The important transition from sail to steam is exemplified by this ship, named for a character from German folklore. Ranger…