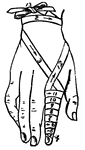 Applied to parts which do not vary in circumference. It is applied like the oblique except that the…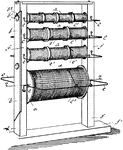 A cylinder of wood, plastic, cardboard, or other material on which wire, thread, or string is wound.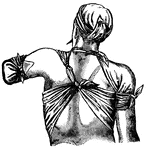 This illustration shows a method of applying a triangular bandage to the chest, shoulder, head and elbow.