An online service of Florida's Educational Technology Clearinghouse
National Park Service Projects & Programs
National Park Service Projects & Programs
This collection discusses some of the programs that the National Park Service organizes for park patrons. Projects that the National Park Service has organized and/or has been a part of are discussed as well.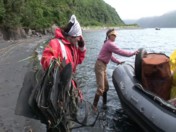 Kenai Fjords National Park: National parks are not immune to pollution because they are protected areas. Garbage still washes on…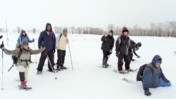 An extensive overview of the NPS Academy program with several interviews from candidates, interns, mentors, and NPS leaders.