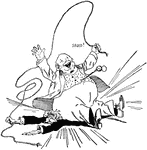 A cartoon of an overweight man sitting on top of a smaller man, while holding a rope.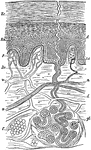 Diagram to show the structure of the Skin. Labels: E.c, epidermis, corneous part; E.m, epidermis, Malpighian…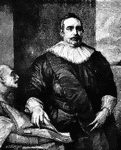 This etching was done by the artist, Sir Anthony Van Dyck. It can now be found in the Cassel Gallery.