An online service of Florida's Educational Technology Clearinghouse
Natural Resource Conservation
Natural Resource Conservation
Actions taken to conserve natural resources at national parks around the country are included in this collection. The actions are performed by a variety of groups, individuals, and tribes. Actions include removal of invasive species, revegetation, waterway cleanups, and much more.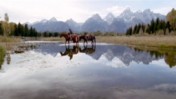 An introduction to the Murie Family & Ranch, outlining their conservation efforts, public lives, and efforts to carry out meaningful…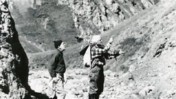 An introduction to the Murie family's background in research, and an outline of their scientific accomplishments at the Murie Ranch.