Tales of Terror and Mystery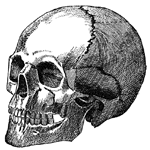 Tales of Terror and Mystery is a volume of non-Sherlock Holmes stories by the masterful creator of the inimitable detective.
Source: Doyle, A. C. (1922). Tales of Terror and Mystery. London, England: John Murray.
A few abandoned items, which include a pair of broken binoculars and a notebook, are found by a farmhand. The notebook has some macabre commentary, but is incomplete because it is missing the first few pages. It has been studied and it appears to have remnants of blood.
A story in which dreams are effected by objects that retell the purpose they served. In this tale of terror, a leather funnel tells the tale of a horrbile execution.
Two enemies, Kennedy and Burger, are students of Roman remains. Burger embarks on a three week affair with a girl and returns alone, also having found a new catacomb. Kennedy attempts to get the story from him.
The husband of Lady Sannox develops a sinister plot when he finds out that his wife is seeing another man.
A story written in the form of a personal diary that investigates the strange disappearances of sheep into the Blue John Gap.
A man in desperate need of money contacts his eccentric cousin in hopes of borrowing it from him. Although his cousin is friendly, the wife is unwelcoming. However, nothing can prepare him for his encounter with the Brazilian Cat that is ferocious.
A man underlying a death sentence shines a light on what is called the most inexplixable crimes of the century. The case involves an abundant request of specials for any given day and the case of the disappearance of one.
A medical man answers a strange ad in the paper concerning beetles and is met with a most peculiar task.
Three people disappear from their various compartments on a train. Also, in one of these compartments a man is found dead because of a bullet to the chest.
A man is a tutor to two young boys in a household. Their father is very quiet and studious and keeps to himself. However, he has a room that no one has set foot in until the tutor saves the youngest from a well. The tutor in this manner learns from the servants about his employer's past as an obnoxious drunk. His wife was the one to tame him and he carries a black Japanned Box, which is believed to hold her letters, with him when he stays somewhere else.
A museum of fine Oriental archaeology is passed to a new owner who is a close friend of the narrator. After receiving an anonymous warning letter, the museum is robbed. The letter is a warning to the new owner to have more than one guard on watch and is written in a script similar to that of the previous owner.
A story about a doctor, referred to as the Black Doctor, who was a respectable physician. He was a bachelor for a considerably long time and then became engaged to a woman thirteen years his junior. In June before the wedding, the woman is interviewed and the engagement is suddenly called off. The Black Doctor avoids her and therefore avoids the rest of the town.
Doyle, A. (1922). Tales of Terror and Mystery. (Lit2Go ed.). Retrieved December 10, 2023, from https://etc.usf.edu/lit2go/19/tales-of-terror-and-mystery/
Doyle, Arthur Conan. Tales of Terror and Mystery. Lit2Go Edition. 1922. Web. <https://etc.usf.edu/lit2go/19/tales-of-terror-and-mystery/>. December 10, 2023.
Arthur Conan Doyle, Tales of Terror and Mystery, Li2Go edition, (1922), accessed December 10, 2023, https://etc.usf.edu/lit2go/19/tales-of-terror-and-mystery/.