Lyrics of Sunshine and Shadow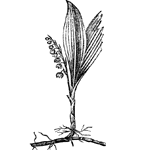 This is a collection of poetry by African American author Paul Laurence Dunbar. Dunbar's work frequently features a conversational tone, innovative rhetorical structure, and a colorful use of both dialect and mainstream English. Dunbar was among the first nationally successful African American writers.
Source: Dunbar, P.L. (1913). The Complete Poems of Paul Laurence Dunbar. New York: Dodd, Mead, and Company.
"'Tis fine to play, In the fragrant hay,"
"I know a man, With face of tan,"
"The sand–man he's a jolly old fellow,"
"Oh, who would be sad tho' the sky be a–graying,"
"De win' is blowin' wahmah,"
"Good hunting!—aye, good hunting,"
"Sweetest of the flowers a–blooming"
"Because you love me I have much achieved,"
"What are the things that make life bright?"
"Tell your love where the roses blow,"
"Ain't it nice to have a mammy"
"Days git wa'm an' wa'mah,"
"Dolly sits a–quilting by her mother, stich by stitch,"
"She wrapped her soul in a lace of lies,"
"I had not known before, Forever was so long a word."
"Wintah time hit comin' Stealin' thoo de night;"
"'Twixt a smile and a tear,"
"Mammy's in de kitchen, an' de do' is shet;"
"Granny's gone a–visitin',"
"Eight of 'em hyeah all tol' an' yet"
"The wind is out in its rage to–night,"
"I's a–gittin' weary of de way dat people do,"
"Oh, the little bird is rocking in the cradle of the wind,"
"There's a fabulous story, Full of splendor and glory"
"De dog go howlin' 'long de road,"
"My muvver's ist the nicest one"
"On a summer's day as I sat by a stream,"
"The gray dawn on the mountain top"
"Step me now a bridal measure,"
"What's the use o' folks a–frownin'"
"The trees bend down along the stream,"
"W'en you full o' worry"
"Ef you's only got de powah fe' to blow a little whistle,"
"I found you and I lost you,"
"'Twas the apple that in Eden"
"These are the days of elfs and fays:"
"The mist has left the greening plain,"
"I did not know that life could be so sweet,"
"The draft of love was cool and sweet"
"Outside the rain upon the street,"
"All de night long twell de moon goes down,"
"Standin' at de winder,"
"Come away to dreamin' town,"
"Whut time 'd dat clock strike?"
"I held my heart so far from harm,"
"Because I had loved so deeply,"
"De sun hit shine an' de win' hit blow,"
"If thro' the sea of night which here surrounds me,"
"Underneath the autumn sky,"
"Yesterday I held your hand,"
"Love used to carry a bow, you know,"
"The wind told the little leaves to hurry,"
"If 'twere fair to suppose"
"Cover him over with daisies white"
"Home agin, an' home to stay—"
"In de dead of night I sometimes,"
"Let me close the eyes of my soul"
"Tim Murphy's gon' walkin' wid Maggie O'Neill,"
"Oh the breeze is blowin' balmy"
"Summah is de lovin' time—"
"Adown the west a golden glow"
"Silence, and whirling worlds afar"
"Since I left the city's heat"
"W'en us fellers stomp around, makin' lots o' noise,"
"Along by the river of ruin"
"Your presence like a benison to me"
"Oh, I des received a letter f'om de sweetest little gal;"
"I've always been a faithful man"
"Little brown face full of smiles,"
"Oh, who is the Lord of the land of life,"
"Dey was oncet a awful quoil 'twixt de skillet an' de pot;"
"Step wid de banjo an' glide wid de fiddle,"
"Your spoken words are roses fine and sweet,"
"The rain streams down like harp–strings from the sky;"
"Ah, I have changed, I do not know"
"Thou art the soul of a summer's day,"
Dunbar, P. (1913). Lyrics of Sunshine and Shadow. (Lit2Go ed.). Retrieved December 11, 2023, from https://etc.usf.edu/lit2go/188/lyrics-of-sunshine-and-shadow/
Dunbar, Paul Laurence. Lyrics of Sunshine and Shadow. Lit2Go Edition. 1913. Web. <https://etc.usf.edu/lit2go/188/lyrics-of-sunshine-and-shadow/>. December 11, 2023.
Paul Laurence Dunbar, Lyrics of Sunshine and Shadow, Li2Go edition, (1913), accessed December 11, 2023, https://etc.usf.edu/lit2go/188/lyrics-of-sunshine-and-shadow/.