You can fix PDF documents that have not been properly tagged during the export from Microsoft Word by adding the tags with Adobe Acrobat.
To check if a document has been properly tagged, you can open the Tags panel by selecting View, Show/Hide, Navigation Panes, Tags (or clicking the Tags button on the left side of the Adobe Acrobat window).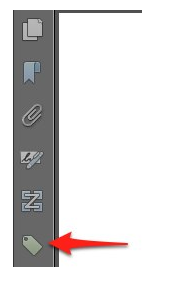 If you see "No tags available" in the Tags panel, then the document is not properly tagged.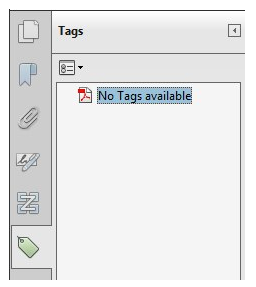 To fix a document that has not been properly tagged for accessibility:
Open the PDF document that needs to be fixed in Adobe Acrobat.
Select Tools, Accessibility, Add Tags to Document.

Choose File, Save to make sure your changes are saved.