Most email applications allow you to set up email groups that can contain several email addresses (a mailing list). You can select the email group as the To address whenever you need to send an email to all the people whose addresses have been added to the group.
To create a new mailing list in Outlook 2003, choose File, New, Distribution List. Enter a name for your list in the dialog box that opens up and then click on the Select Members button to open your Address Book. Select an Address Book using the drop down menu, then begin typing a name in the Type Name or Select From List field. Outlook should autocomplete your entry by using the nearest match within the Address Book. Once the correct name is highlighted, click Members to add it to the list. Repeat these steps for the rest of the names you want to add to the distribution list. When you are finished, click on OK, then Save and Close. Your new mailing list should now appear in the Contacts list in Outlook.
In Outlook Express, choose Tools, Address Book.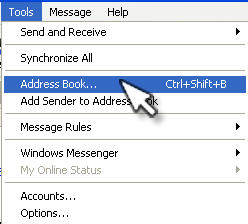 When the Address Book opens, click on the New button, which should open up three options. Select New Group and then enter a name for the group in the next screen.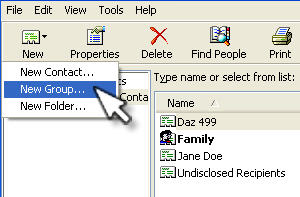 You can add email addresses to the group in several ways. You can click on the Select Members button to add addresses already in your Address Book, or you can manually enter the name and email address of a contact and then click on Add if you want to add it to the group but not to the Address Book.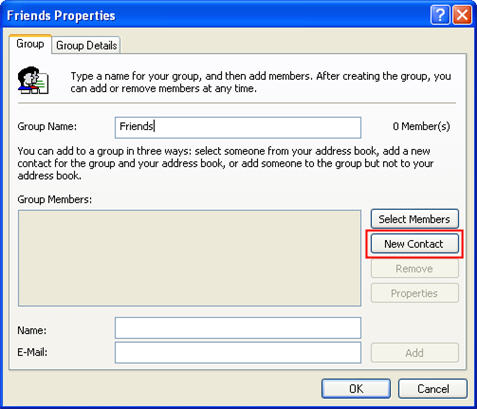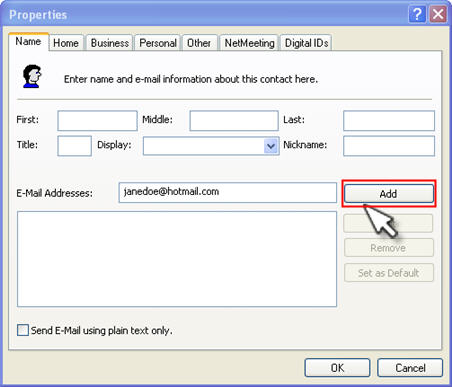 Once you have entered the addresses of all group members you can start using the group name you entered in the first screen to address emails to the whole group.
In Thunderbird, click on the Address Book icon in the toolbar, then choose New List in the toolbar or File, New, Mailing List if you want to use the application menu.


A Mailing List dialog box will open where you can enter a name for the group (called a List Name in Thunderbird), as well as a nickname and description.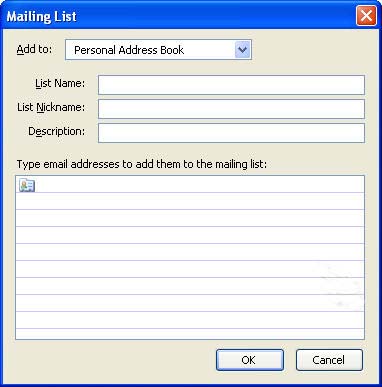 Unlike Outlook Express, Thunderbird requires you to type the email addresses in the fields available in the Mailing List dialog box rather than letting you select them from the Address Book. When you are finished entering all the addresses, click on OK and your new group will be visible in the Address Book.